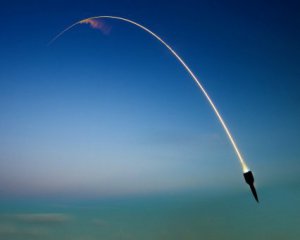 On February 24, the Russian occupiers attacked the peaceful territory of Ukraine with Kalibrami, Iskanderami, Tochkou-U, X-101, X-22 and other missiles. In total, the enemy released more than 3,000 different rockets.
Among all the missiles produced by the Russian Federation, the most complex is "Iskander-M". Intercepting ballistic targets is a difficult task. What's more, they were created to add even specialized anti-air defense to the North Atlantic Alliance. A military expert and editor-in-chief Defense Express told about it Oleg Katkov in "24 Kanalu" comments.
"It has high speed and attacks as high as possible, with an angle of fall of 80-90 degrees. This means that even if it is damaged, it will still hit the target. If the cruise missile is damaged: wing, fuel system or engine, then it will fall far from the targets. A ballistic missile is already falling on the target," Vin explained.
READ ALSO: The developer of hypersonic rockets of the Russian Federation faced a lot of problems
But it is not easier to shoot down other enemy Russian missiles, the expert noted. Russians in war use missiles for the S-300 anti-aircraft missile complex.
"For the specification of the S-300, it is about 40 kilometers. It is a radio horizon range to bring the missile to a certain area of ​​territory or a target. However, they are used for a range of 110-120 kilometers. That is, without controlling it on the last part of the flight. They are forced to throw it somewhere at an altitude of one or two kilometers. That is, it will fly 110 kilometers and at an altitude of approximately one kilometer it loses control and simply falls, because it did not fly", Katkov emphasizes.
It is also worth noting that this accuracy allows you to beat Mykolaiv or Kharkiv. That's why the Russian occupiers strike with a non-specialized missile to terrorize the population.
The Russian occupiers correct the launch data of their rockets until the launch, using the data of their intelligence and the network of collaborators. Robotu nashogo PPO has rated the whole world already. Провидни крайни дивуються что ми мамов таки отзывы. Pro tse declared the dictionary command of the Air Force ZSU Yuri Ignat.
The enemy uses weak points of the Ukrainian military, data of its intelligence, the network of agents, which is in Ukraine. It corrects the launch data of missiles before launch to avoid falling within the reach of our air defense.