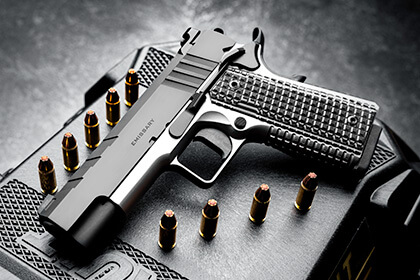 May 11, 2022
By Handguns Staff
Springfield Armory has announced the newest addition to its line of popular Emissary 1911s—the Emissary 4.25-inch in 9mm. Bridging the gap between duty and custom handguns, the Emissary delivers a bold and capable 1911 pistol with defense-minded features intended for serious use as well as convenient carry.
The new 4.25-inch Emissary blends form and function seamlessly in a firearm built for defense and loaded with custom-grade features. It's constructed with a forged stainless steel frame and forged carbon steel slide, with a beautiful two-tone finish. The blued carbon steel slide pairs with a stainless steel frame featuring a distinctive squared trigger guard with additional room for ease of operation with a gloved hand.
The slide's "Tri-Top" cut gives the Emissary custom styling, while a flattened top strap is finished with 40 LPI serrations to diffuse light and reduce glare. On top, the tritium and luminescent front sight on the Emissary pairs with a Tactical Rack U-Dot rear sight for easy target acquisition in all lighting conditions.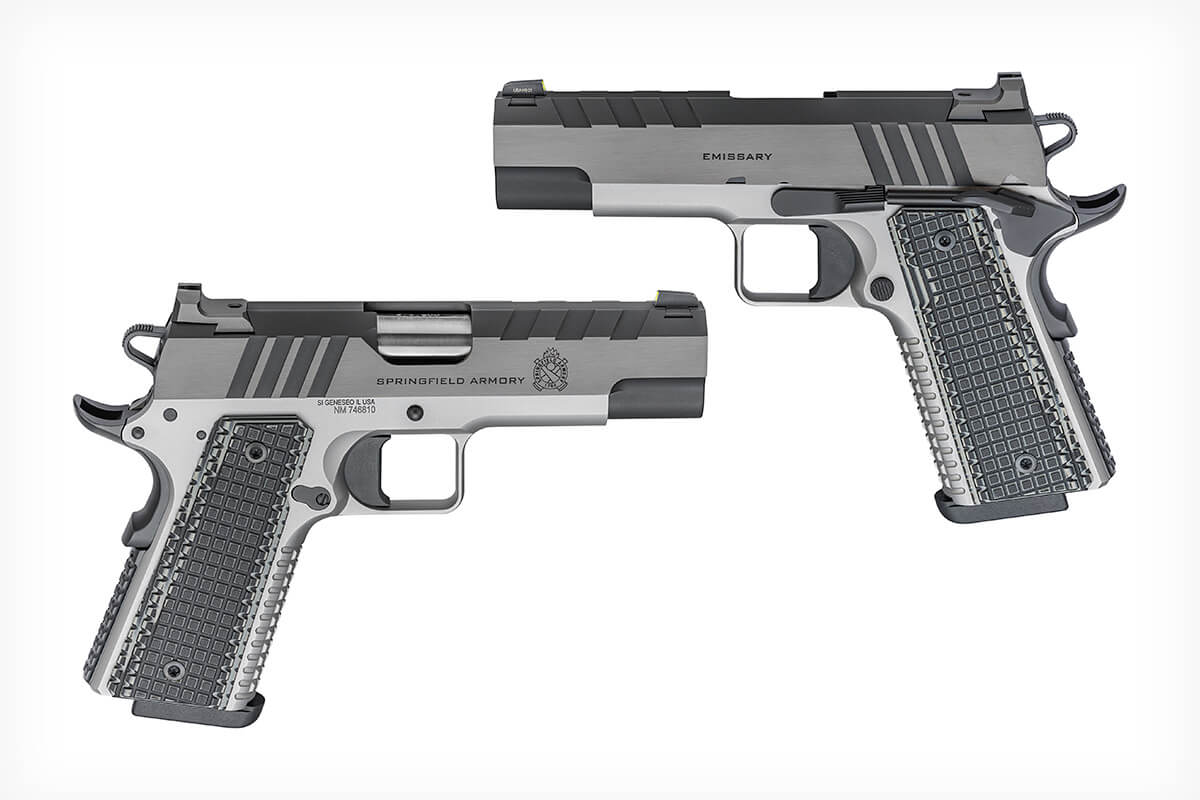 A bushingless stainless steel 4.25-inch bull barrel delivers maximum accuracy while reducing felt recoil and muzzle flip. In addition, the Emissary's skeletonized hammer delivers ultra-fast lock times and combines with a solid-body, flat-faced trigger for top-end performance. 
The forged stainless frame's front strap and mainspring housing are wrapped in a grenade-pattern texture for firm engagement in adverse conditions, which are matched with slimline grip panels by VZ Grips machined from G10. Each pistol comes with two top-quality 9-round stainless steel magazines with base pads. MSRP is $1,349.
"With its more compact slide and barrel length and the ever-popular 9mm chambering, this newest addition to Springfield Armory's 1911 family of pistols provides an excellent option for a defensive handgun with an added level of refinement," says Steve Kramer, Vice President of Marketing for Springfield Armory.
The Emissary 4.25-inch 9mm is truly a refined 1911 built for self-defense, blending the best elements of a defensive handgun and a custom pistol to create a gorgeous and capable firearm that stands ready to deliver.
To see the 1911 Emissary, visit https://spr-ar.com/r/5190.
To see the entire 1911 Emissary line, visit https://spr-ar.com/r/5191.
---
---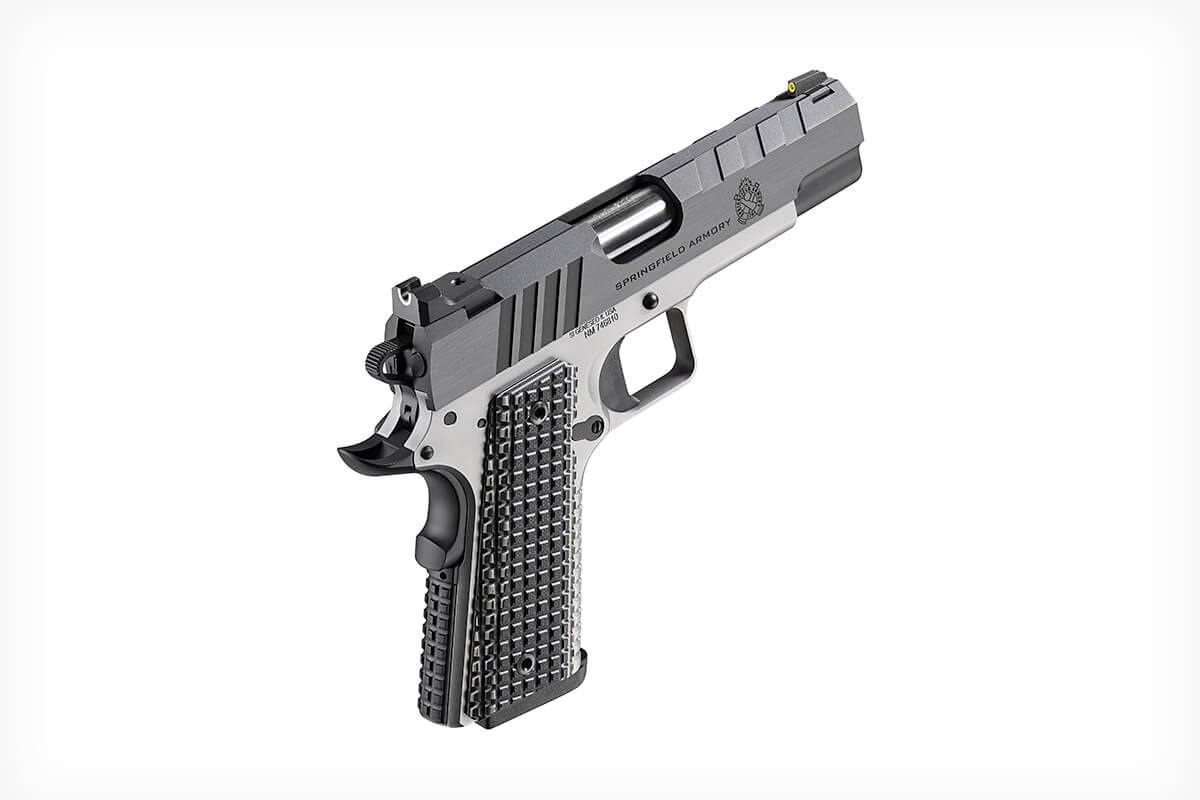 1911 Emissary 4.25-inch Handgun Specifications
Part No.: PX9217L
Caliber: 9mm
MSRP: $1,349
Color: Blued / Stainless
Barrel: 4.25 in. Forged Stainless Steel, Match Grade, Fully Supported Ramp, Bull, 1:16
Slide: Forged Carbon Steel, Blued
Frame: Forged Stainless Steel
Sights: Tritium/Luminescent Front, Tactical Rack U-Notch Rear
Recoil System: Commander Length
Grips: VZ Grips Thin-Line G10
Magazines: (2) 9-Round
Weight: 40 oz.
Length: 7.75 in.
Height: 5.25 in.
Manufacturer: Springfield Armory; Springfield-Armory.com