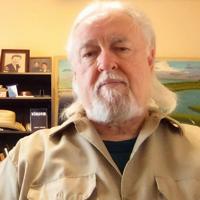 According to The Gun Violence Archive website, there have been 255, and counting, mass shootings in the United States so far in 2022. That's only five months.
From 2014 through 2021 there were 3,389 mass shootings, according to the archive.
The general definition of a mass shooting is when one or more shooters wound or kill four or more victims, not counting themselves, on one occasion. So that means that at a minimum since 2014, 13,556 victims have suffered at the hands of mass shooters. The real number is much higher because there have been more than four victims in many mass shootings.
The June 1, 2022, Statista website states that 1,039 Americans have been killed in mass shootings since 1982. That indicates that an average of 26 deaths a year have been caused by mass shootings in the United States over the past 40 years.
However, after congress banned assault weapons and high-capacity magazines from 1994 to 2004, mass shooting deaths decreased. Research by Louis Klarevas, a professor at Columbia University, showed "[T]hat compared with the 10-year period before the ban, the number of gun massacres during the ban period fell by 37 percent and that the number of people dying because of mass shootings fell by 43 percent."
While most mass shooters to date have not used an assault rifle, many used high-capacity magazines. A 9mm pistol with a high-capacity magazine becomes an assault weapon. But not as deadly as the AR-15 high-velocity type weapons, which have apparently become the weapon of choice for mass shooters.
The projectile from a .223-caliber bullet fired from an AR-15 has a muzzle velocity of 3,300 feet per second, compared to the average muzzle velocity of a 9mm of 1,500 feet per second. At 3,300 feet per second, the impact of the .223, which tumbles upon impact then fragments, will explode an adult's head and leave an exit hole the size of a grapefruit in the torso, pulverizing organs.
On a "60 Minutes" program in May, one of the first responders to the Sutherland Springs church shooting said more than 90 percent of the 26 victims killed — mostly adults — were unrecognizable. The weapon used was an AR-15 type assault rifle. Just imagine what that rifle did to the children in that congregation and in Newtown, Connecticut, and Uvalde.
The bipartisan agreement just reached in the senate is being lauded as a first step toward reasonable gun control. But it's a woefully inadequate tiptoe around the NRA's checkbook. It's a cop-out.
A total ban with no loopholes on assault rifles and high-capacity magazines along with universal background checks and a mandatory waiting period is what a majority of Americans have wanted for years.
Will that stop all future mass shootings? No, unfortunately.
But history proves that it's the most responsible and tactically and morally correct action to take. All it requires is 60 senators who care more about saving innocent lives than their own bloody political careers.