THANKS FOR BEING THERE. If you like my informations & page please ☞ "SHARE" - "VISITE" - "SUBCRIBE" - "LIKE" - -"COMMENT". Follow my page for the latest updates on the situation in Ukraine: Conflicts Live Map
The future is your. So we value your opinion on everything from topics you'd like to read to products you'd like to see. Go to Forum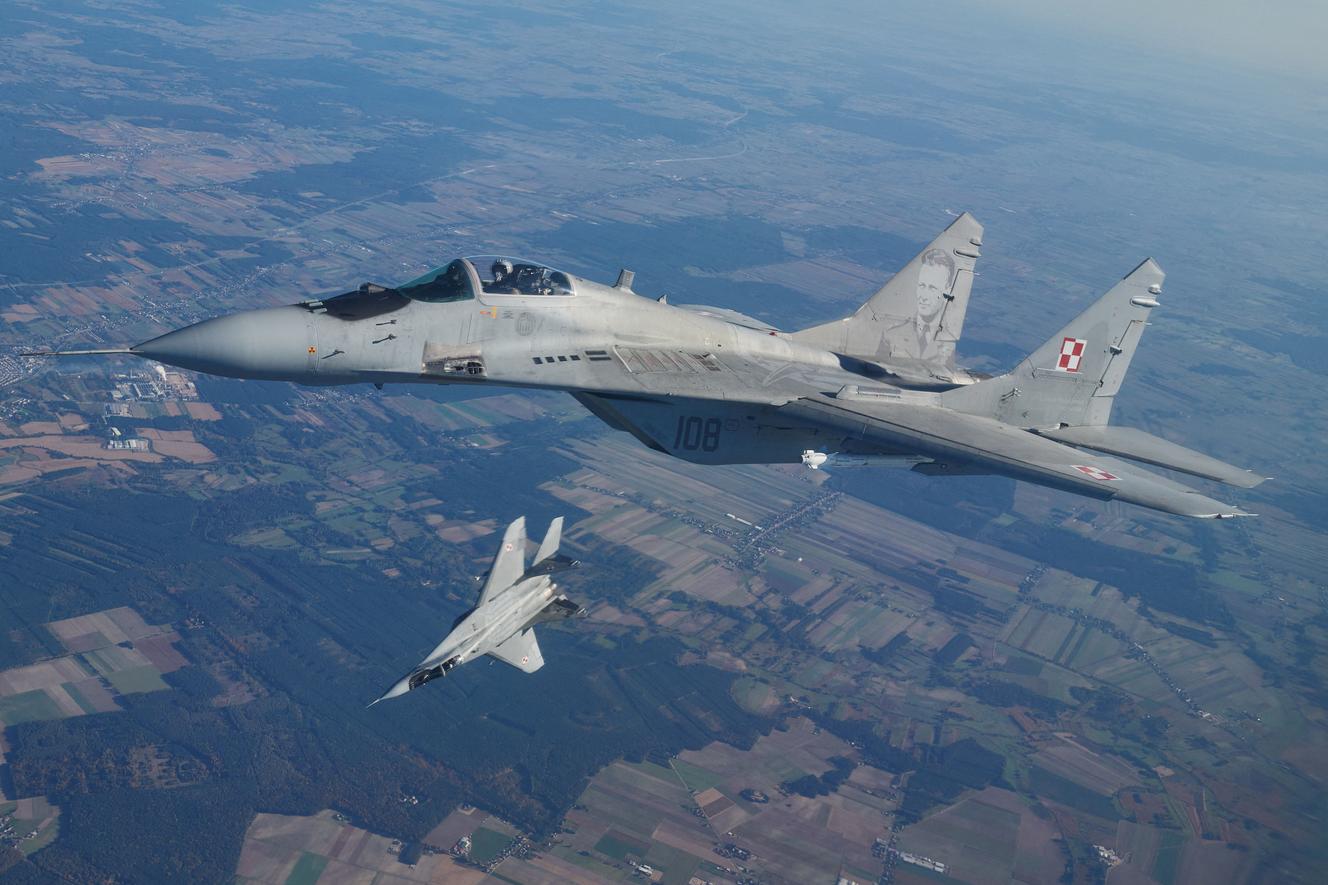 Poland's president said on Thursday, March 16, that his country plans to give Ukraine around a dozen MiG-29 fighter jets, which would make it the first NATO member to fulfill the Ukrainian government's increasingly urgent requests for warplanes.
President Andrzej Duda said Poland would hand over four of the Soviet-made warplanes "within the next few days" and that the rest needed servicing and would be supplied later. The Polish word he used to describe the total number can mean between 11 and 19. "They are in the last years of their functioning, but they are in good working condition," Duda said of the aircraft.
He did not say whether other countries would follow suit, although Slovakia has said it would send its disused MiGs to Ukraine. Poland also was the first NATO nation to provide Ukraine with German-made Leopard 2 tanks.
On Wednesday, Polish government spokesman Piotr Mueller said some other countries also had pledged MiGs to Kyiv, but he did not name them. Both Poland and Slovakia had indicated they were ready to hand over their planes, but only as part of a wider international coalition doing the same.
'It's not the time to send fighter jets'
Germany's government appeared to have been caught off guard by Duda's announcement. "So far, everyone has agreed that it's not the time to send fighter jets," German Defense Minister Boris Pistorius told reporters. "I don't have any confirmation from Poland yet that this has happened."
Before Russia's full-scale invasion, Ukraine had several dozen MiG-29s it inherited in the collapse of the Soviet Union, but it's unclear how many of them remain in service after more than a year of fighting.
The debate over whether to provide non-NATO country Ukraine with fighter jets started last year, but NATO allies expressed concern about escalating the alliance's role in the war. The hesitation continued even as Ukrainian President Volodymyr Zelenskyy made increasingly vocal pleas for Western supporters to share their warplanes.
Duda made the announcement during a joint news conference in Warsaw with the visiting Czech president, Petr Pavel. Duda said Poland's air force would replace the planes it gives to Ukraine with South Korea-made FA-50 fighters and American-made F-35s.
Newsletter
LE MONDE IN ENGLISH
Every morning, a selection of articles from Le Monde In English straight to your inbox
Sign up
We are interested in your experience using the site.
Poland has provided Ukraine with crucial support during the war. It is hosting thousands of American troops and has taken in more Ukrainians than any other nation during the refugee exodus sparked by the Russian invasion. The central European nation experienced Russian invasions and occupations for centuries and still fears Russia despite being a NATO member.
GET THE LATEST WARS & GUNS NEWS WITH TURONZAMIN'S FREE EMAIL NEWSLETTERS, UPDATED DAILY. OR VIEW HOURLY UPDATED NEWSFEEDS IN YOUR RSS READER.

I

 

live on earth, not in a country! TuronZamin is 100% independent, from all countries, governments, political parties,..
What does it mean to believe in humanity? Humanity is the human race, which includes everyone on Earth. It's also a word for the qualities that make us human, such as the ability to love and have compassion, be creative, and not be a robot or alien. ... When people do bad things, it tests your faith in humanity.
TuronZamin, is the top daily source for news, feature stories, and articles on all aspects of the gun world, the online edition of weapons, Firearms News magazine features new product reviews, the latest industry news, guns firearm articles, and legislative activities. Types of Shotguns. You will find articles, informations, the latest news linked to Types of Shotguns. Stay informed, learn how you can take action to. If we want to build a better world, we need to start with ourselves.
Source link